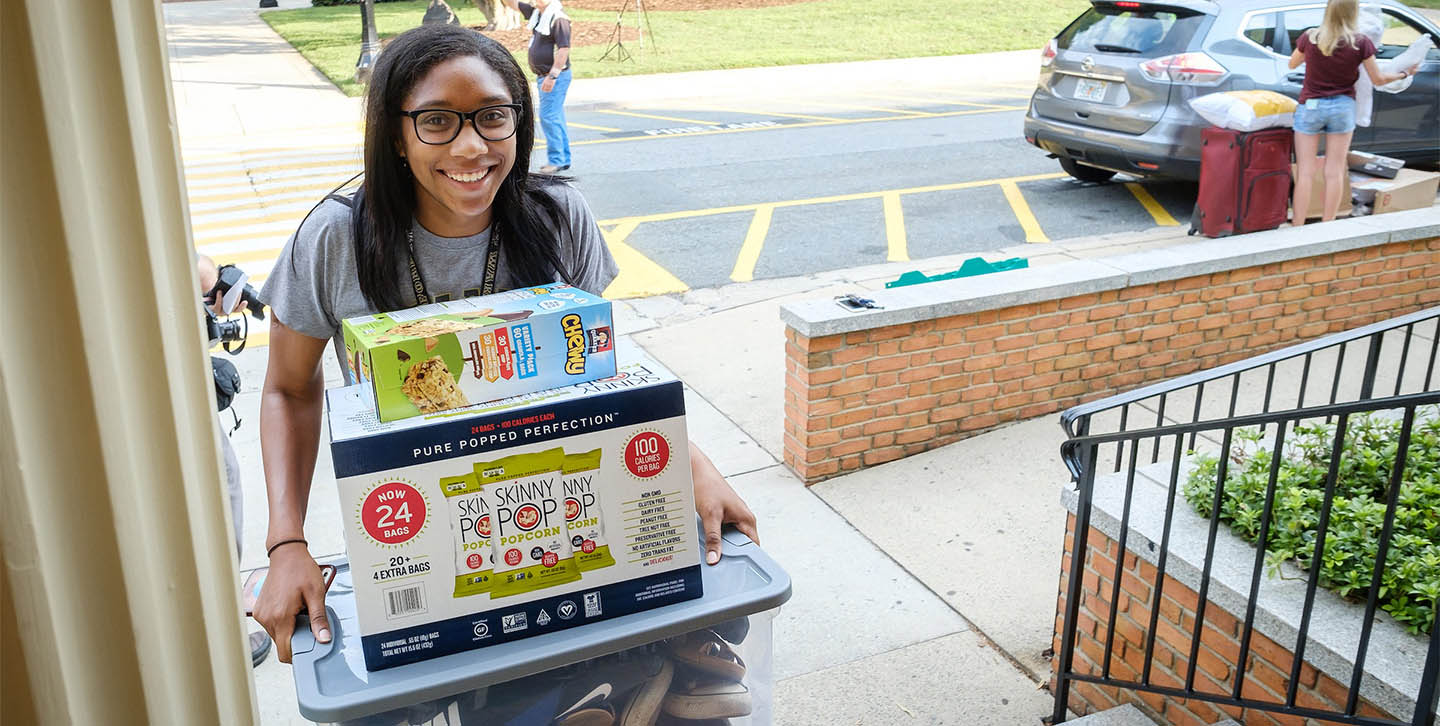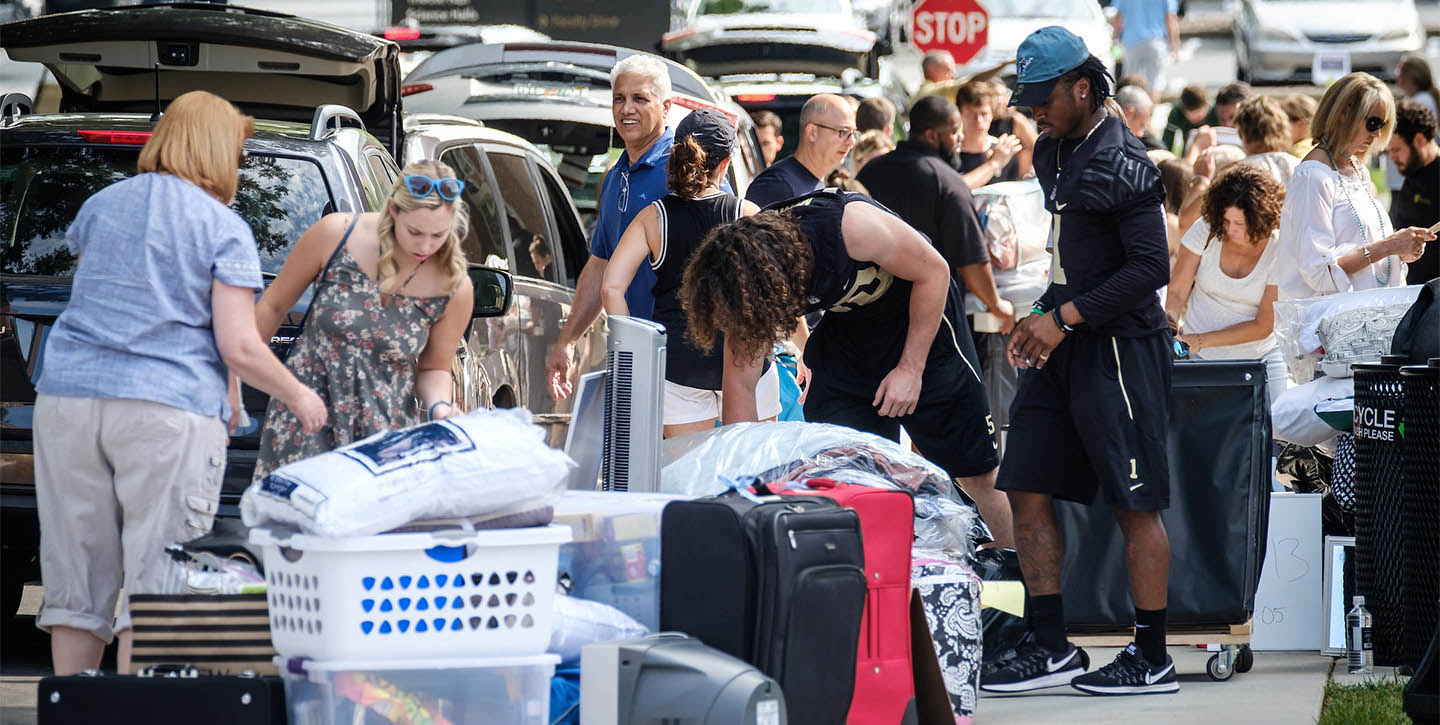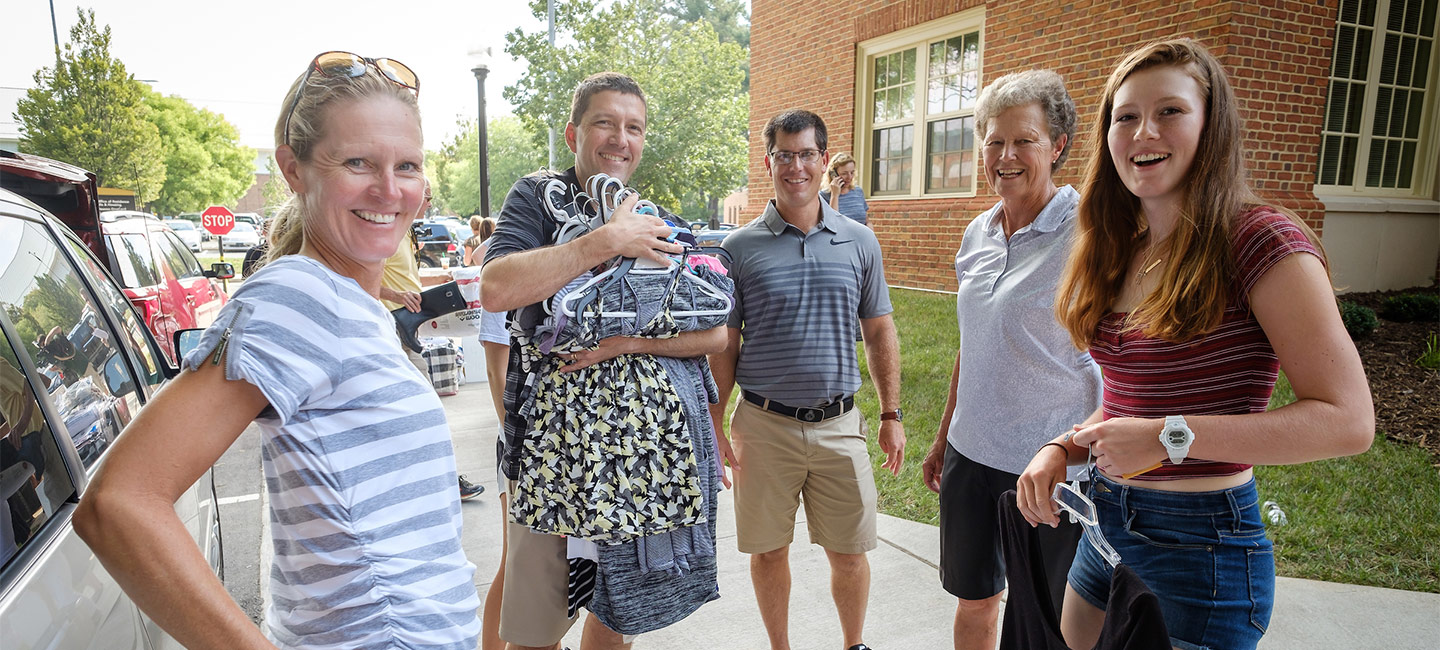 Sometimes you just know.
Whether it was love at first sight, a lifelong dream or simply a great first impression, this page is for all who will soon call Wake Forest University home. Visit often to stay informed of key dates and deadlines, social feeds, news, events and more.
Use a pencil, not a pen.
The dates are accurate at the time this website was produced. It's important that you consult the New Student website regularly when it is updated in May 2023 with the most current information for the Class of 2027.
---
What's Next?
Jan. – March 2023
January 1
April – June 2023
May 1
New Students website is updated for WFU27
Early June
Purchase your WakeWare laptop (optional)
June 5
Pre-Orientation Program status notifications begin (optional)
June 30
Pre-Orientation Program registration due (optional)
July 7
Final day for Pre-Orientation Program enrollment status notification (optional)
Summer 2023
August TBA
Move-in dates for students enrolled in Pre-Orientation Program (optional)(Approved arrival date is dependent on the program and will be communicated by the Office of Residence Life and Housing)
August 23
New and Transfer Student Move-in Day
August 23-27
New Deac Week Orientation 2023 (mandatory for new and transfer students)
August 23-24
New Deac Week Parents & Families Orientation Sessions (Strongly encouraged. For travel planning purposes, family orientation activities begin on August 23 and will conclude by 7:30 p.m. on August 24. Families should plan to depart on the 24th or 25th.)
August 28
Fall semester courses begin
Pre-Orientation Move-in
By participating in a Pre-Orientation program, you will arrive on campus prior to the official Move-in Day of Wednesday, August 23. Many families choose to send their students to campus with the bare necessities for Pre-Orientation, and then bring students' remaining belongings on Move-in Day. This also enables parents to participate in all parent and family orientation activities.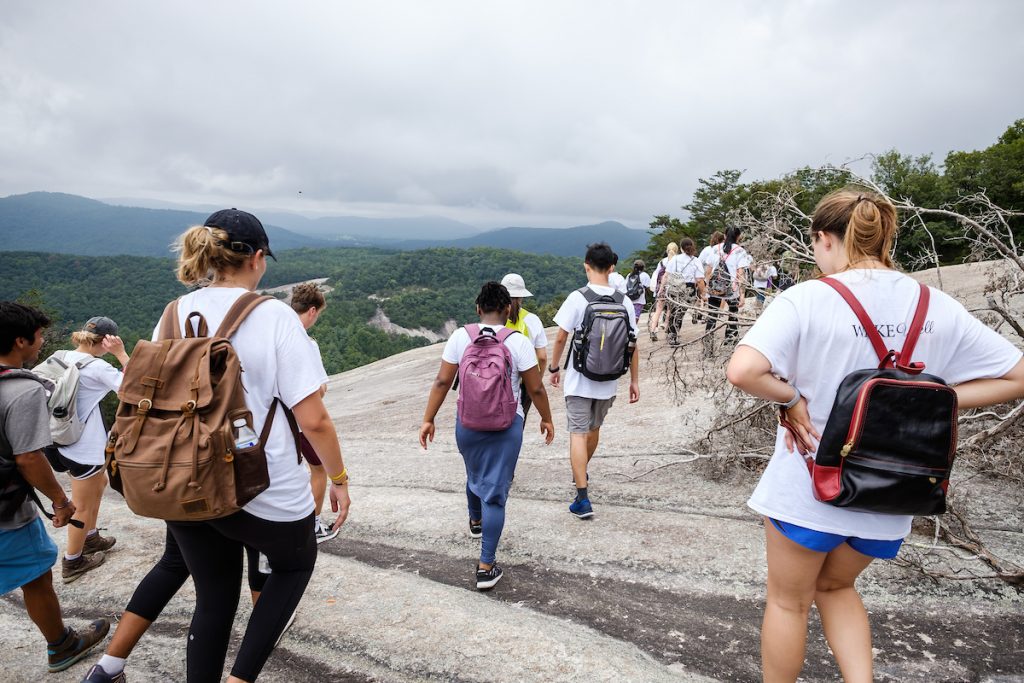 Office of Family Engagement and Family Communications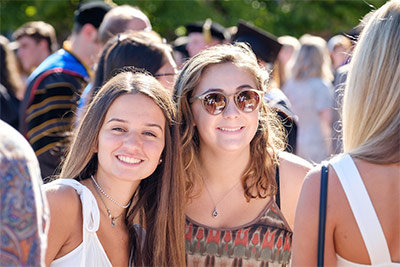 The Office of Family Engagement provides information and support to Wake Forest parents and families and plans New Student Receptions, which will take place in summer 2023. Family Communications maintains the Parents & Families website, which is the primary website for Wake Forest families, and authors the Daily Deac blog (which families can subscribe to for a daily look at life on campus). We also invite new families to visit our Incoming Students page. If you can't find answers online, feel free to contact the Office of Family Engagement at 336.758.4237 or email parents@nullwfu.edu.
Family Contact Information
So that we may begin including your family on important communications from Wake Forest, we ask parents and families to verify their Family Record in Wake Network, our family records system, at their earliest convenience. Email is our primary means of communication with families, so having their email is critical.
Letters So Dear
"Letters So Dear" is a weekly email with advice for our newest Demon Deacons; it contains letters from older students, who share tips about succeeding in and out of the classroom, adjusting to college life, and more. They hope you can learn from their experiences as you transition to life at Wake Forest.
---
#WFU27
Get in on the excitement by following us on social media.
Stay Social
Find out more about social media at Wake Forest. Get started by connecting to these accounts now.
Wake Forest:
Academic Advising:
Orientation:
Residence Life & Housing:
---
What's Happening on Campus
From the College
The Wake Forest College provides our students with a truly unique engaged liberal arts education. Take a moment to read about our remarkable teacher-scholars and some of the exciting research they are working on with students.